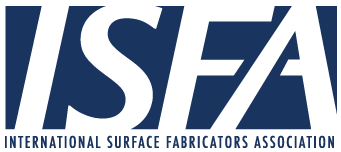 Why Use An ISFA Certified Professional?
Using an ISFA Certified Professional is your assurance of a job well done. Following the principles outlined in the ISFA Code of Ethics, ISFA Certification ensures that your contractor will fabricate and install your new countertop to the highest industry standards. More importantly, every ISFA Certified Professional has promised to conduct business ethically with a high degree of customer service.
ISFA Certified Professionals must submit to a rigorous inspection of their business practices, including verification of insurance, applicable licenses, use of fair and reasonable contracts and an established system for handling customer service issues. An ISFA Certified Professional understands the value of conducting business in a reasonable and ethical manner, and is proud to stand behind his work.
What that means is ISFA Certified Professionals take pride in providing clearly written contracts, providing prompt and courteous service and service after the sale.
Look for the mark of the ISFA Certified Professional. It's your only assurance of a job well done.